The Moroncelli summer apartments are in Misano Adriatico, a friendly town located between Cattolica and Riccione; it is characterized by a quiet and relaxing atmosphere perfect for a family holiday in total freedom and with no schedules.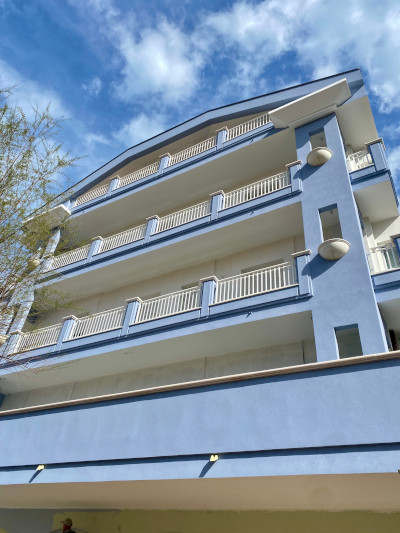 The Moroncelli apartments have been recently refurbished; they are comfortable and with all comfort, and within walking distance of the sea and near the town center.
In Misano Adriatico, the tourists will find a beautiful and colorful beach particularly suitable for the children fun, the easy accessibility to services, the good food, the kindness and friendliness and for who loves the nature, the hinterland offers an infinity of opportunities for walks in some beautiful of uncontaminated hills as for example the natural oasis of the Conca River.
From the Moroncelli Apartments you can make excursions in the area since you can easily reach the most suggestive medieval villages like the Castle of Gradara and St. Leo, Montegridolfo and the ancient city of Urbino, many historical art centers such as Ravenna and its mosaics, the fun theme parks of Oltre Mare, Le Navi, and Aquafan, and the exciting World circuit of Santamonica.